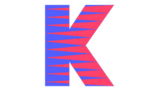 ---
---
Firmenbeschreibung
Fluffy Fairy Games – A mobile games studio aspiring to be the most player-oriented games company in the world.
Located in the heart of Karlsruhe (soon moving to Berlin), we are a new and vibrant mobile gaming studio that aspires to be the most player orientated company in the world. As the developers of the successful Android and iOS game "Idle Miner Tycoon" we made a name for ourselves by focusing on interaction with our players and using the popular ideas from the community to further develop the game.
At Fluffy Fairy Games you will be joining a young and diverse team with a wide variety of experience, skills and cultural backgrounds. Our dedication to our product and community is what unites us and motivates us provide the best experience for everyone involved.
If you want to learn more about job opportunities, how we work, and about Fluffy Fairy Games please contact us at jobs@fluffyfairygames.com
---
Video
---
Aktuelle Jobangebote
---
Ansprechpartner
Sophie Brügmann
Operations Manager
Karlstraße 45a
76133 Karlsruhe
E-Mail schreiben
---
---