PIXL VISN media arts academy
Im Mediapark 5
50670
Köln
Germany
Website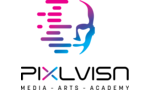 ---
School profile
Since 2012, the private school PIXL VISN | media arts academy is successfully training 3D Visual Effects Artists in Cologne's MediaPark. This professional field covers many multimedia areas such as feature movies, tv series, video games or advertising. PIXL VISN was founded by Andrei Stirbu and Robb Innes, two longtime industry professionals from the 3D industry in Canada.
The concept of the 18-month full-time intensive training for visual effects (VFX) and 3D animation, which is unique in Germany, is based on a training model that has been established in North America for decades, in which the instructors themselves work in responsible positions in the entertainment industry and thus the students pass on their knowledge directly from current practice. For example, PIXL VISN instructors have worked on well-known projects such as "Disney's The Lion King", "Guardians of the Galaxy", "Kung Fu Panda", "Disney's Aladdin" and "Batman Forever".
At the end of the strongly practice-oriented training in groups of a maximum of 16 students, in which lessons and projects alternate constantly, the most important goal is the creation of the demo reel for each student. This demo reel shows the personal application portfolio and, after successful completion in conjunction with the industry-recognized PIXL VISN Diploma, represents the basis for entry into the entertainment industry. State-of-the-art technical equipment is provided for the training on our premises. And, of course, we also use exactly the same professional software that is used in the big studios for Hollywood productions.
Today, our graduates work in the largest VFX studios in the world and on well-known projects such as "Avengers: Endgame", "Game of Thrones", "Disney's Dumbo", "Captain Marvel" and "Black Panther". But PIXL VISN graduates are also employed in the gaming sector at Ubisoft or Electronic Arts, among others. Due to the strong networking in the industry, PIXL VISN graduates have a great advantage in the future market of visual effects in addition to the highly professional training.
PIXL VISN is consistently one of the best schools in the world: in 2018, 2019 and 2021 we were listed in the TOP10 of the world's best visual effects schools by the renowned industry platform "The Rookies". In 2019 and 2021 we were also represented in the TOP10 of the world's best animation schools.