Animationsinstitut
Akademiehof
71638
Ludwigsburg
Germany
Website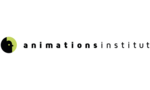 ---
School profile
Extended Application Deadline: The Admission Office is currently accepting applications for the two-year postgraduate program Transmedia/Games Producing for fall semester 2015/16, the deadline is August 15.

The graduate program Interactive Media is designed to train Transmedia/Games Directors, Transmedia/Games Artists and Transmedia/Games Producers. The students acquire one interactive discipline like Game Design, Mobile Content Development, Community Architecture or Design of Media + Space. Furthermore they develop and produce transmedia content and innovative formats, working in teams across departments and in collaboration with other universities.
Interactive Media students at the Institute of Animation learn to work across media platforms in interdisciplinary teams. During their studies, they create prizewinning games, apps, media installations and interfaces. Alumni often start-up their own successful companies, for instance in the field of games or media consulting and –design. Since students are mentored by experts from the industry, thus already creating an invaluable network, graduates prove themselves in internationally renowned companies just as well. Future Transmedia/Games Producers are often sent to festivals and expositions to represent their project, thus getting to know the international media landscape especially well. As a plus, no tuition fees are being charged.
---