Technische Universität München
Boltzmannstr. 3
85748
Garching
Germany
Website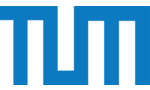 ---
School profile
TUM
Technische Universität München (TUM) is one of Europe's top universities. It is committed to excellence in research and teaching, interdisciplinary education and the active promotion of promising young scientists. The university also forges strong links with companies and scientific institutions across the world. TUM was one of the first universities in Germany to be named a University of Excellence. Moreover, TUM regularly ranks among the best European universities in international rankings.
Top rankings, international networking, and intensive research collaboration with companies
Are you looking for the best informatics, computer science, and technology education Germany has to offer? Get ready to take the first steps toward a life-changing, mind-opening, and career-launching experience at the Department of Informatics of Technische Universität München (TUM)!
At one of the largest departments of informatics in Germany, you will have access to teaching and research in nearly all topics relating to the field of informatics. Whether you come here as an exchange student or as a degree-seeking bachelor's or master's candidate, you have a wide choice of study programs to choose from.
Programs Taught in English and German
In addition to our Bachelor degree programs in German, we have three Master's programs that are taught entirely in English and four master's programs that are taught in German and in English.
Or, if you only want to experience TUM Informatics for a semester or a year, you can come as an exchange student and choose your favorite offerings from our diverse course catalog.
Why TUM Informatics? Why Munich?
There are so many good reasons to choose TUM Informatics, the real question is why wouldn't you want to study here. One of Germany's official "Excellence Universities", TUM offers an excellent education. International rankings confirm that TUM Informatics is one of the top German universities in the field of informatics. Moreover, Munich is a global hotspot for the IT and technology industries –and an exciting city with wonderful lakes and mountains nearby.
Our offers
Informatics: Games Engineering (B.Sc.)
Please note: This program is taught entirely in German – in addition to the summary information below, you can visit our German website for more detailed information about the program.
The Informatics: Games Engineering bachelor's degree at TUM is a technically-oriented program for students interested in games development. Games production is a booming industry that is set to grow rapidly in the near future. This new technology is utilized in many industries, including engineering, construction, medicine, and education. Studying at TUM will provide you with a solid grounding in the theoretical concepts and practical skills required for games design and software development, and will ensure you are well-placed for a career or further study in this field.
Curriculum
The Bachelor's in Informatics: Games Engineering is taught over six semesters by means of lectures, seminars, and individual and small-group practical work. The program is designed to equip students with the skills and techniques necessary to create computerized games that can be utilized in a broad range of industry sectors.
The first semesters of the program focus on developing an understanding of the essential components of computer games, programming languages, game engine structures, graphics, and hardware systems. You will also learn key mathematical concepts, algorithms, and algebraic structures and work on a range of practical programming tasks and projects. You will then move on to study social gaming, computer networks, game engine design, and the principles of artificial intelligence.
In the final semesters of the program, you will work independently on designing a solution to a specific real-world problem as part of your bachelor's thesis in games engineering. Students are encouraged to take advantage of the Department's close ties with industry and to undertake a study semester abroad.
Who Should Apply?
You must be able to submit proof of advanced German language skills to qualify for admission to this program. All modules in this program are taught in German only.
We are looking for motivated individuals who enjoy logical problem-solving tasks. Previous knowledge of informatics is not necessary, but you should possess the ability to recognize problems, understand them, and work towards finding effective solutions. You should also be able to demonstrate an aptitude for mathematics and an interest in the natural sciences, along with good German and English language skills. Games engineering calls for creativity and imagination, as well as a keen interest in designing solutions and user-focused approaches. You should be able to communicate well with others and work as part of a team.
Information on the application process and deadlines for international students applying to a bachelor's program is available in English.
Career Opportunities
With a bachelor's degree in Informatics: Games Engineering you can gain direct entry into the global games industry. Today, electronic games are more than just pastimes – they are platforms through which we experience virtual situations, try out strategies, develop new ideas, and act with or against each other. Graduates also have access to the traditional IT industry and other related industries where game concepts are becoming increasingly useful, such as automotive, aerospace and systems engineering, medicine, banking, and management. A deep knowledge of informatics, which this program provides, is required in order to understand game technologies and purposefully apply them in the real world.
Meet some of our successful alumni in this field
Many bachelor's students choose to continue on to one of the master's programs offered in our department.
---