GAMES ACADEMY
Franklinstraße 28-29
10587
Berlin
Germany
Website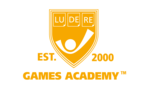 ---
School profile
Founded in 2000, the GAMES ACADEMY was conceived to be the German-speaking countries' first college to specialise in computer and video game production.

As an accredited, private run specialist college, we see it as our mission to provide students with a modern, practice-oriented education that will enable them to effortlessly and successfully find positions in this exciting industry - according to the simple motto: The success of our graduates means success for us as well!

The feedback proves our concept is right: some of the projects created by students during their time at the Academy have been of excellent quality, even getting the attention of development studios and publishers alike. Graduates of the Academy work for the most important studios in Europe.

Visits to developers, conventions such as the gamescom in Germany or GDC in San Francisco, in-house-presentations with a professional audience, as well as career days are all opportunities we arrange for our students to bring them into contact with possible business partners or future employers. Attendance of the industry's "Who is Who" at our regular events enables GAMES ACADEMY students to catch up on cutting edge development techniques as well as develop the contacts that will help launch their careers.

Feedback has proved us right: Projects developed during our students' time of study are already of outstanding quality, convincing both game developers and publishers. Our graduates work for the most influential companies in Germany like Crytek, Daedalic Entertainment, EA, Blue Byte/ Ubisoft, King, Deck13 etc.

For more info see our website...


---