NHTV Breda University of Applied Sciences
Mgr. Hopmansstraat 1
4817JT
Breda
Netherlands
Website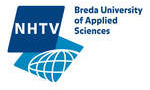 ---
School profile
NHTV Breda is an international higher education institution with about 7,500 students from over 50 countries. It is situated in the south of the Netherlands, in the city of Breda, only 100 km from both Amsterdam and Brussels. Breda is a historical city with some180,000 inhabitants. Approximately 20,000 young people are studying in Breda.
Today NHTV offers professional and academic bachelor's and master's programmes in the disciplines of: Games & Media, Hotel, Facility, Logistics, Built Environment, Tourism & Leisure.
Nearly all NHTV's study programmes rank first in their categories in the national rankings and some bachelors are even qualified as top rated programme.
Our offers
Bachelor: International Game Architecture and Design
At NHTV Breda you can enrol for a game architecture and design bachelor's programme taught in English. In 4 years' time, you will become a visual artist, programmer, designer, producer of AAA games or indie game developer.
Master: Game Technology
NHTV Breda also offers an one year English-taught master's programme in Game Technology. In close cooperation with the internationl game industry, NHTV has developed this programme wich provides you with in-depth knowledge of game technology.
Both programmes are government-funded with a tuition fee of only € 1,951 a year.
---